(cursiva en Inglés, normal en español) (Italic English standard Spanish)
In many South-East Pacific Islands people  have funny ways of "expressing love" to some  of their socalled allies; "Anag nang (son of) Puta (whore)" is one of them… meaning by that what in América is called  "son of a bitch" and in Spanish "hijo de puta".  En muchas islas del Sureste Asiático, sobre todo en las Filipinas, tienen divertidos modos de "expresar su aprecio" a dudosos aliados: Anak nang (hijo de) Puta es uno de ellos… 
Picture of the new island/ volcano Anak nang Krakatoa, in tagalog "the Son of Krakatoa". En la foto, el Anak nang Krakatoa, en tagalo el "Hijo de Krakatoa". 
 Krakatoa was an island-volcano famous/infamous for its year 1883 eruption, in which the whole island disappeared. Its said that volcanic ashes where noticed worldwide during months; the explosion, pyroclastict fenomena, and following tsunamis, caused 40.000 casualties: Anak nang puta! (son of a whore!); Nowadays we got a REAL new Krakatoa: ANAK NANG KRAKATOA, in tagalog the Son of Krakatoa, awaiting to have enough preasure in its new cauldron, the correct moment and again …BOOOM!…ANAK NANG PUTA! (Son of a Whore!). In 1927 the creature was 30 ft tall; in 2005… 1000 ft. and growing. And, talking about Anak Nang Putas, the President of Philippines, Rodrigo Duterte, had the idea and guts of calling President Barak Obama "Anak Nang Puta", as a countermeasure of Obama's intention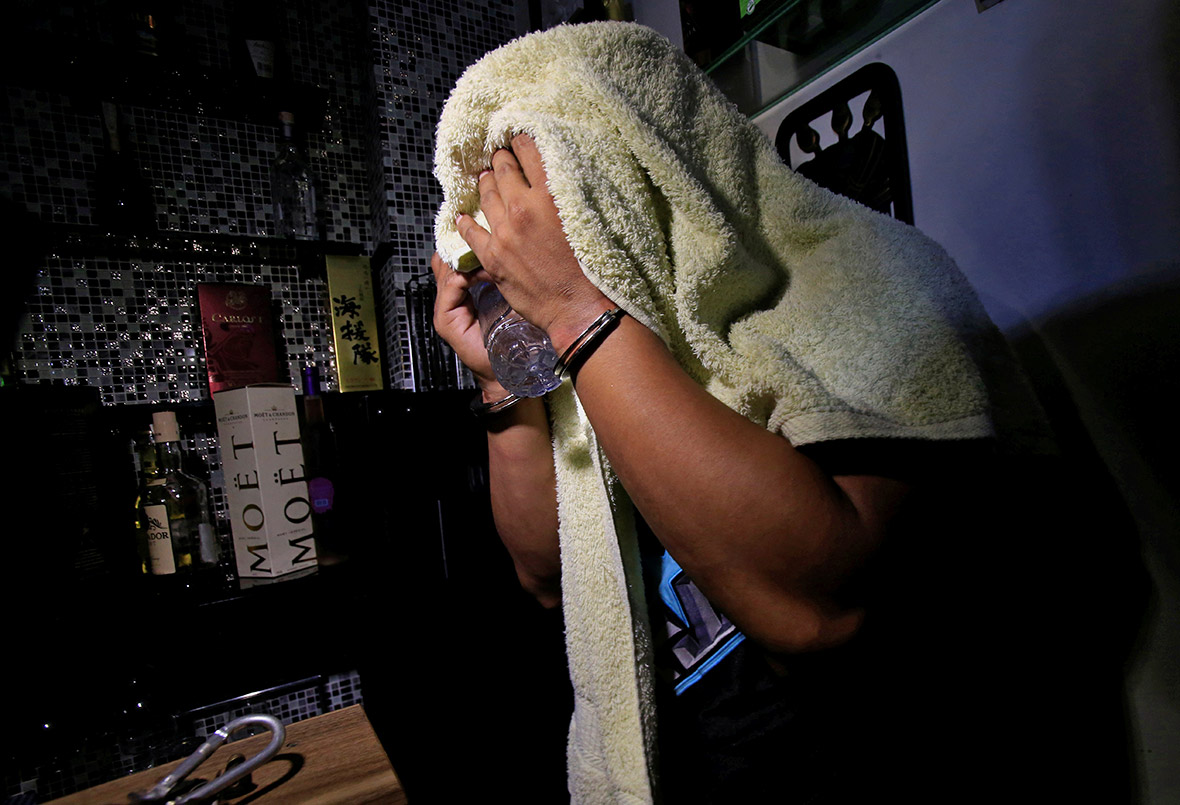 of talking about Human Rights, which for him are the Rights of Terrorists and Criminals, in reference of Duterte's will of seriously applying the Law at the drug dealers; the Law!, poor anak nang putas!. It's known on which side Obama is, but no Mother is guilty of Krakatoa's Jr. sins….or Davao's islamic terrorist attacks
En tagalo filipino, anak nang puta significa hijo de (anak nang) puta…en 1883 tuvo lugar la explosión volcánica más potente registrada en la historia; a causa de ella, la isla/volcán de Krakatoa desapareció de los mapas, y las bajas humanas se estimaron en unas 40.000…¡anak nang puta!…¡joputa!, qué putada, mi brigada; y al Krakatoa le ha salido un hijo, el ANAK NANG (hijo de) KRAKATOA, el nuevo Krakatoa, a rey muerto rey puesto…dicen que en 1927 medía 9 metros de altura y en 2005 unos 300 o así; crece esperando que el momento, y la presión en su joven caldera, sean los adecuados para volver a liarla. El muy joputa, Anak nang Puta, o ¡qué putada, mi brigada!, que decía aquel "recluto enterado" en la mili, antes de ser arrestado… por enterado; los enterados y enteradillos acaban pasándolo mal en bases y cuarteles por listos; ¡qué mal, pobrecillos los muy anak nang puta!…
…anda y que no se le ocurre otra cosa al Presidente de Filipinas, Rodrigo Duterte, que llamarle joputa al Obama; claro, el presidente Duterte, con su manía de perseguir a los narcotraficantes, hace que ahora se les aplique la ley; esto, en si mismo, le preocupa al Obama y los demás progres, por la cuestión esa de los Derechos Humanos Esos (dedehachehache), DDHH, que son los derechos de delincuentes y terroristas.
Mas, ¡que culpa tendrá la madre!…de las futuras gamberradas del Joven Krakatoa…o de los atentados de Davao.